Wallis Creek Watergarden is a specialist water plant nursery run by the Fenech family.
Nola, Mathew and Michael will help guide you through your selection of plants with advice at the nursery or on the phone.
Our specialty is in Water Lilies, Lotus and other Water Plants. But we also have many other interesting and rare plants both for sale and on display in the gardens.
The Nursery
For nearly two decades our nursery has been supplying retail, wholesale and mail order water lilies and water plants all over Australia and overseas.
We grow all our own stock on site and as a result have many rare plants unavailable at general retail nurseries.
Our staff have extensive experience growing our plants themselves and can assist you with advice and information about water gardening and all the plants we grow at the nursery.
The Gardens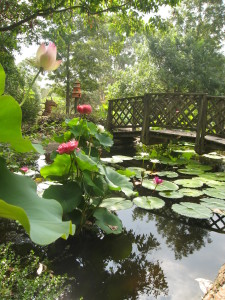 Wallis Creek Watergarden is located on 10 Acres of land in scenic Mulbring.
With about 5 acres of ornamental gardens and nursery ponds open to the public there are always things to see for the keen gardener and the casual tourist.
We started our garden over 30 years ago and it is still growing.
Retail
Wallis Creek Watergarden is a retail nursery and sells direct to the public. You can view and purchase our range of plants directly and gain many benefits in selection and price by visiting our nursery.
Mail Order
Wallis Creek Watergarden also supplies plants around Australia (except WA) by mail order. If you can visit us directly we recommend you do so, but those outside our region can enjoy our range of high quality mail order plants via our online store.
Wholesale
Wallis Creek Watergarden also sells direct to other nurseries and resellers. Contact us if you have any wholesale inquiries.
Information
We have extensive experience in Water Gardening and other specialty fields and are happy to provide information to anyone who is interested. We recommend a visit on site but you can also contact us with any questions you have about water plants or water gardening.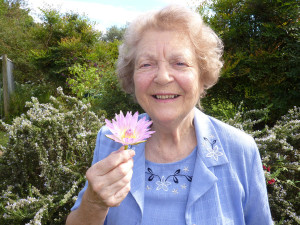 Tourism
Casual tourists of all kinds are welcome to visit and enjoy our ornamental gardens and our nursery. There is no entry charge and you are not obliged to purchase anything.
We do charge a small fee for larger groups and request that they book in advance.