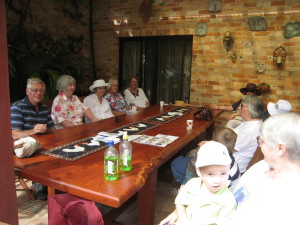 Wallis Creek Watergarden welcomes many diverse groups and events to our gardens and nursery on a regular basis.
If you are interested in bringing a group to visit the garden, inviting our staff to give an off site presentation or organizing a special event please Contact Us for arrangements and details.
Group Events
Many Garden Clubs and other social groups visit our gardens as organized club/group/tour events. For such groups we organize staff to provide guided tours, a seating area and tea and coffee.
While our site is primarily of interest to Garden Clubs we welcome many other types of group including art groups, school excursions, walking clubs, retirees, weddings and tourists.
Bookings and Fees
Entry to the gardens and nursery is free for individuals and small groups. However for larger groups, clubs and tours we charge $5 a head organize staff for a guided tour and a covered seating area with tea and coffee.
Booking for groups, tours and clubs is essential. If such groups turn up without booking we may charge a fee or refuse entry.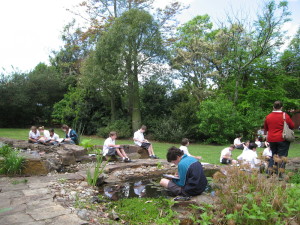 Off Site Presentations
Our experienced specialist staff can also organize to come and visit your club, group or community to give a talk or presentation on water plants, water gardening and related topics. We have extensive experience in the field and have gathered a large library of information and photography relevant to most water gardening topics.
On Site Workshops
As part of our effort to encourage and promote water gardening we are now offering to provide on site workshops for groups who want a more practical example of water gardening techniques. Our skilled staff can demonstrate such activities as dividing and re-potting water lilies, water plants, and lotus using the same methods and materials that we have developed for our own use in the nursery and gardens.