Opening Hours – 9am to 5pm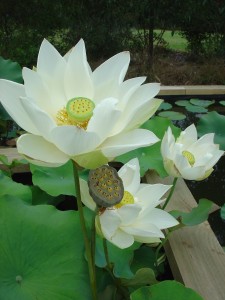 Opening Days – Friday, Saturday, Sunday, Monday, Tuesday
Closed Days – Wednesday, Thursday
Closed Month – July
Open by appointment on closed days. Contact Us if you are interested in dropping by on a closed day.
Prime Times to Visit
Water lilies can be seen flowering in the gardens and nursery through Spring, Summer and Autumn, and Lotus flower primarily in Summer. We recommend Summer as the very best time of year to visit, though any time other than Winter is still a good time.
Water lily and Lotus flowers open through the middle of the day so while our business hours are longer we recommend you time your visit between 10am and 3pm for the best opportunity to see the display.